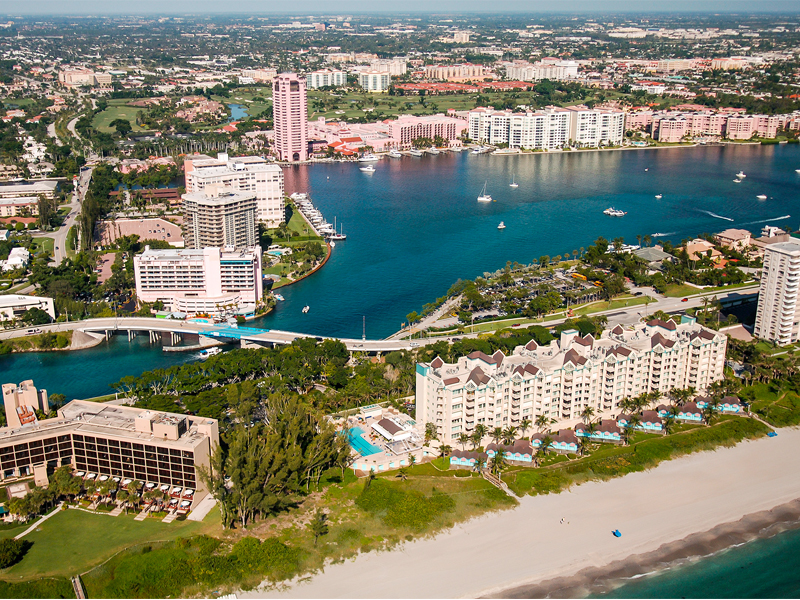 Boca's downtown profile to rise: Tower One Fifty-Five approved for 12 stories
Boca's skyline is getting another bump in height — a fourth downtown building will be allowed to rise to the maximum height allowed in Boca Raton's core area, the City Council decided Monday.

The vote was 4-1 in favor of the condominium project Tower One Fifty-Five, which will be on the 100 block of East Boca Raton Road. Mayor Susan Haynie was the lone vote against allowing the building to rise 40 percent higher — to 12 stories — than the nine-story height it was originally approved at two years ago.

The project is the first to benefit from looser rules for going higher. Tower One Fifty-Five will be the first to rise to the maximum height on a parcel smaller than 2 acres.

The developers of the Tower One Fifty-One project and the majority of the City Council, who met Monday as the Community Redevelopment Agency, said allowing the extra height makes Tower One Fifty-Five a better project. Compared to the project that was approved before, the number of units has been reduced by 39 units — meaning fewer people will be driving in and out — and there will be more parking available than regulations require.

"We need upscale residential in downtown Boca," said Councilman Mike Mullaugh, citing the row of struggling businesses on East Palmetto Park Road. "We're improving on something we've already approved."

A parcel sized at 2 acres or more had been among the requirements for building beyond Boca's traditional, 100-foot maximum height. And three other projects that will rise to the maximum are on lots bigger than that. But Susan Lesser, city planner, pointed out that the proposed Tower One Fifty-Five meets the city's other requirements for the taller height.

Those requirements call for a building to be at least 16 feet from the street from the first floor to the third floor and even further from the street on higher floors.

The city's design consultant, Urban Design Associates, said Tower One Fifty-One has a strong and active streetscape, good architecture and a look that will make it inviting to pedestrians.

"As you go along East Boca Raton Road, it will [look] as if there are three individual buildings with separations between them," said Derek Vander Ploeg, Tower One Fifty-Five's architect.

But most of the speakers were against it. They implored the City Council to wait until March to see the outcome of downtown's first high-rise to reach beyond Boca's traditional height limit before approving more, higher projects. The Mark at CityScape, an apartment building that is allowed to rise 140 feet, plus 20 feet for architectural elements, is supposed to be the test case, they pointed out.

"To release a product for production before the test and evaluation is complete is risking failure," said Jim Wood, a downtown resident. "It violates common sense to approve Tower One Fifty-Five before the Mark evaluation is complete in just two to three months."

Mayor Haynie said she was voting against the approval because, "I don't feel the additional height is warranted."

Downtown development has been on the move in Boca Raton. There, 1,383 units have either just been completed or are under construction in the core area. Glenn Gromann, chairman of the Downtown Boca Raton Advisory Committee, said that Tower One Fifty-Five fits a special niche, however.

"You can't say we are overbuilding when there currently is zero new condo inventory in the downtown and the last project that was built was 200 East which was completed in 2008 and approved in 2006," he said.